SPA Services
Mobile SPA Personalized Skin Care
The SPA Treatment proudly combines advanced techniques, expert advice and the Dermalogica Skin Care System to give you a vibrantly healthy skin. The SPA Treatment Skin Care Treatment, a revolutionary new approach to skin analysis.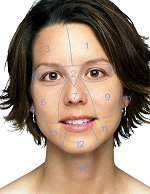 Face Mapping™
It's your face. Navigate it accordingly.
Oily spots. Congestion. We aren't talking about your face. If you find yourself constantly struggling with products that fail to produce the results you want, let a professional skin therapist look beyond your skin's surface for accurate analysis and proper product recommendation.
Think of it as your own personal navigation system.
Face Mapping is offered with every skin treatment for maximum product performance at The SPA Treatment.
*Promo: Four or more receive $10 off each skin care treatment.
The SPA Treatment offers the following Spa Services below (contact us for details):